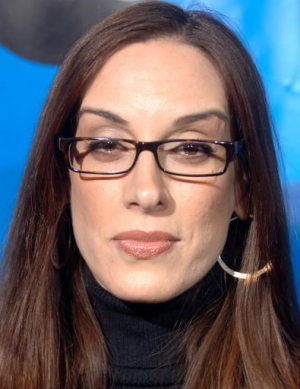 Lisa Arch (b. November 23, 1971) is a comedic actress known for her role in the 1997-98 Season of the FOX Network comedy show, MADtv and as cohost of TBS's Dinner and a Movie from 2002 to 2005. Arch has also has been in some movies, such as the 2001 film Legally Blonde. She is married to animator, Russell Arch.
Arch has made appearances on Hannah Montana as "Liza" (the photographer and director) in three episodes; You're So Vain, You Probably Think This Zit Is About You, Smells Like Teen Sellout and Welcome to the Bungle.
Filmography
Guess Who
The Comedy Team of Pete & James
Legally Blonde
Dirt Merchant
Billboard Dad
Cory in the House
Half & Half
Significant Others
Charmed
Windy City Heat
For Your Love
Reno 911
Dinner and a Movie
The X Files
Michael Hayes
MADtv
Seinfeld
Attack of the 5 Ft. 2 Women
Dream On
Ad blocker interference detected!
Wikia is a free-to-use site that makes money from advertising. We have a modified experience for viewers using ad blockers

Wikia is not accessible if you've made further modifications. Remove the custom ad blocker rule(s) and the page will load as expected.