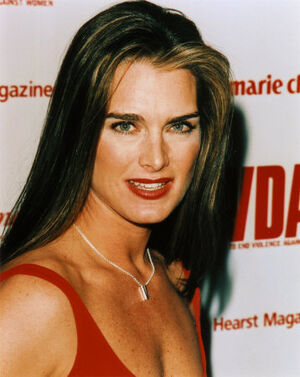 Brooke Shields (b. May 31, 1965) is an actress and supermodel. She has made two appearances on Hannah Montana as Miley's mother, Susan Stewart (I Am Hannah, Hear Me Croak and The Way We Almost Weren't). Shields has made numerous appearances in movies and television since the beginning of her career. She was also on the Muppet show episode:506 and Muppet show live.
External Links
Ad blocker interference detected!
Wikia is a free-to-use site that makes money from advertising. We have a modified experience for viewers using ad blockers

Wikia is not accessible if you've made further modifications. Remove the custom ad blocker rule(s) and the page will load as expected.